Innovative financing approach helps Nurse-Family Partnership serve more families.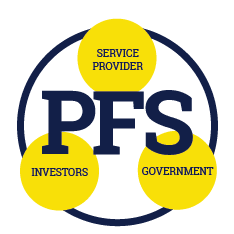 Nurse-Family Partnership has more than 40 years of experience improving the health, safety and well-being of first-time mothers and their children born into poverty. However, despite clear evidence to support the program, Nurse-Family Partnership is currently reaching only a small percentage of these families.
Pay for Success is a unique form of social innovation financing that allows government entities to access the private resources needed now to scale effective programs, like Nurse-Family Partnership, and achieve improved social outcomes.
Learn about NFP and Pay for Success
SOUTH CAROLINA PAY FOR SUCCESS
Nurse-Family Partnership continues to explore Pay for Success opportunities to help more families in need and has been selected in competitive proposals to develop Pay for Success projects. Feasibility work has also been undertaken in multiple states and counties to determine whether Pay for Success is a good fit in a particular jurisdiction.
Nurse-Family Partnership supports federal legislation to direct scarce public resources towards effective programs. The Social Impact Partnerships to Pay for Results Act (SIPPRA) – a bipartisan bill passed in February 2018 allows the federal government to help states pay for successful outcomes in Pay for Success projects. This is an important avenue to expand Nurse-Family Partnership services nationwide.

WHEN SHAQUILLA WENT INTO LABOR ON APRIL 5, 2020, SHE WAS THE FIRST EXPECTANT MOM WITH COVID-19 TO ARRIVE AT MCLEOD HEALTH CLARENDON IN SOUTH CAROLINA.