An investment that makes a difference
With unsurpassed evidence of effectiveness, Nurse-Family Partnership is a leader in positive social change
Nurse-Family Partnership is leading a broad-based social movement to break cycles of poverty and empower women to transform their lives, their babies' lives and the lives of their families. First-time mothers facing high-risk factors, often outside of their control, come to Nurse-Family Partnership with a big goal in mind: to be a great parent to their new baby and to change their life for the better.
We are there for them every step of the way and you can be too by making a gift today. Join with us and thousands of mothers, fathers, grandparents, families, neighbors, nurses, doctors, academics, researchers, criminal justice experts, journalists, foundations and many others who are investing in Nurse-Family Partnership as a proven and inspiring program that is empowering women to change their lives today and for future generations.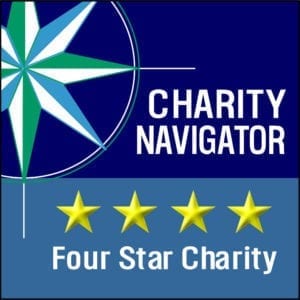 Nurse-Family Partnership has been reviewed and rated on leading charitable websites, including Guidestar, Charity Navigator, the Center for High Impact Philanthropy, and others. Specifically, the Center for High Impact Philanthropy recommends Nurse-Family Partnership as an exemplary program for donors who want to make a high-impact investment to give children a strong start.
Backed by 40 years of unsurpassed evidence of effectiveness, Nurse-Family Partnership delivers a substantial return on each and every investment. Its record offers something that many other charities cannot – the assurance that the program truly works.
Nurse-Family Partnership has a proven record of effective outcomes. It helps ensure that mothers deliver healthier babies, improves child health and development, and makes families more economically stable and self-sufficient. With strong, successful families, communities can thrive.
Your investment in Nurse-Family Partnership will improve the lives of first-time moms and future generations by providing the resources needed for personal nurse home visitation services to many of the 380,000 eligible families across the United States.
Compliance
We at Nurse-Family Partnership are committed to fiscal transparency and compliance. We are able to further our vision of a future where all children are healthy, families thrive, communities prosper, and the cycle of poverty is broken because of the generosity of our donors and funders. With that in mind, we provide the disclosure language required by specific states to comply with state laws regarding websites that accept online donations or direct visitors how to make offline donations.
Contact us at giving@nursefamilypartnership.org or 866.864.5226.