tenacious caregiver awardS
2019 tenacious caregiver award winnerS
Nurses requested we expand the scope of this award and we've did just that. We've created award categories for nurses, supervisors, administrators/program managers and teams. The awards will be presented at the 2019 National Symposium in Nashville, Tennessee in September.
The Nurse-Family Partnership National Service Office is proud to announce the 2019 Tenacious Caregiver Award recipients! We had an amazing group of nominees in each category. The winners are:
Network Partner: Care Ring NFP- Mecklenburg County, North Carolina
Administrator: Patricia Yoder – NFP of Chester County, Pennsylvania
Nurse Supervisor: Manoucheka Chery – NFP Broward Regional Health Planning Council, Florida
NFP Nurse: Keisha Lucas – NFP of Forsyth County, North Carolina
2018 tenacious caregiver award RECIPIENT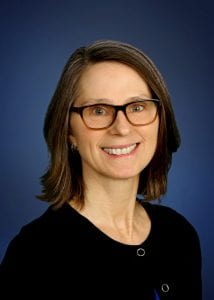 We received inspiring and compelling stories and were honored to present the inaugural award to Cheryl Spicer, NFP Nurse at Sadler Health Center Nurse-Family Partnership in Carlisle, PA.
Cheryl not only consistently carries a full caseload and has been a nurse home visitor for eleven years, but she hosted numerous nursing students for one-day shadowing experiences and even mentored one of them for 120 hours. She has completed over 4,000 home visits, over 5,000 hours of face to face time with Nurse-Family Partnership moms and 26,000 lonely miles driving to and from home visits. She is compassionate and empowering, and epitomizes the Nurse-Family Partnership mission in more ways that we can articulate. Congratulations and THANK YOU for all you do for our families!
If you have any questions please contact the Tenacious Caregiver Award team.