National Symposium SPonsors
2023 Scholarship Sponsor: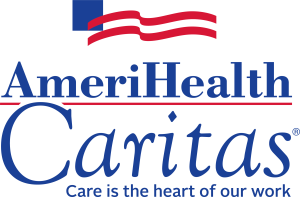 ---

About
Continued education forms the foundation of our evidence based programs and has always served as a cornerstone of program efficacy. This annual education summit not only allows nurses and clinicians to engage with each other, share inspirational stories and discuss opportunities for growth but also serves as a formal education platform to discuss the newest information relevant to family health and wellness as well as earn continuing education credits that are critical for maintaining nursing or mental health clinician licenses.
WHEN: Seattle, WA | September 11-13, 2023
WHO: The entire National Service Office (NSO) for Nurse-Family Partnership (NFP) and Child First (CF) network spanning from Alaska to the Virgin Islands — including NFP nurses, CF clinicians, affiliate partners and maternal and mental health experts. In 2022, 1,480 participants joined us for this event.
TOPICS: Education topics will focus on strategies and frameworks to facilitate NFP and CF implementation. In addition to an exciting Keynote address, the event will feature sessions on a variety of topics. A few 2023 topics include: brain science, postpartum depression, child development and nutrition, Inclusion, Diversity, Equity & AntiOppression (IDEA), the impact of economic mobility on health equity and much more.
KEYNOTE SPEAKER
Our 2023 Keynote Speaker is Laura van Dernoot Lipsky. She is the founder and director of The Trauma Stewardship Institute and author of Trauma Stewardship: An Everyday Guide to Caring for Self While Caring for Others and The Age of Overwhelm. Widely recognized as a pioneer in the field of trauma exposure, she has worked locally, nationally, and internationally for more than three decades.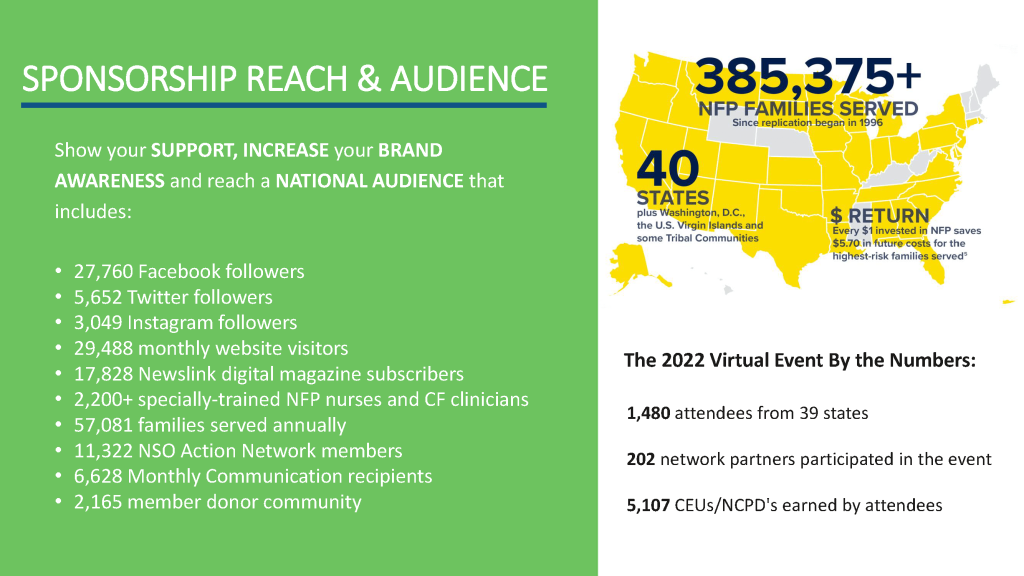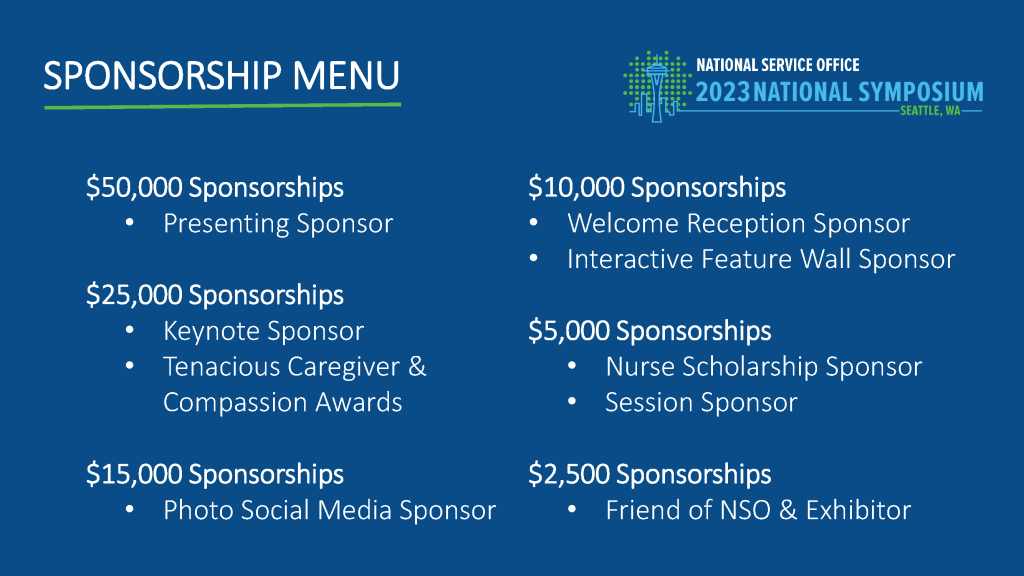 For a deeper look at sponsorship levels, download the full details here.
Questions? Contact Paige Richie Alleyne, Institutional Giving Manager, paige.richie@nursefamilypartnership.org, 513.846.3061 OR Mely Trujillo, Institutional Giving Manager, melyora.trujillo@nursefamilypartnership.org, 415.812.9272