Philanthropy Volunteer Committee
Our Philanthropy Volunteer Committee is a small network of volunteers who are committed to the Nurse-Family Partnership and Child First models. They are leaders, experts in their respective fields and loyal supporters who seek to actively strengthen our presence across the nation and help us to develop a strong network of support that will propel this vital work into the future. They serve as outstanding ambassadors setting an example of the philanthropy and leadership that makes the National Service Office for Nurse-Family Partnership and Child First ever better.
We convene committee members for a three-four month commitment to help identify potential new supporters of Nurse-Family Partnership and Child First. During this time, our committee members play a vital role in cultivating a relationship between the National Service Office and prospective supporters with the aim of nurturing a long-term commitment to the organization's mission and vision of a future where all children are healthy, families thrive, communities prosper and the cycle of poverty is broken.
Our Philanthropy Volunteer Committee is an indispensable resource to the longevity of a shared commitment to positively transform child and family health in this country. We are grateful for their time and commitment!
Meet our Spring 2021 Committee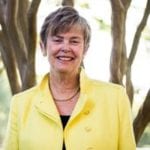 Minor Shaw

Minor is president of Micco LLC, a private investment company. Her extensive community involvement includes chairing the Greenville-Spartanburg Airport Commission and serving as a board member of the Foundation and Corporate Boards of BlueCross BlueShield of South Carolina, the Columbia Funds Board of Trustees, and International African American Museum as well as the Duke Energy Advisory Board. Currently, she serves as chair of The Daniel-Mickel Foundation and The Duke Endowment.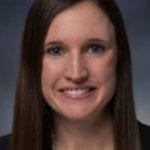 Jennie Funk

Jennie Funk is the Division Vice President at DaVita Inc. in Seattle, Washington. Jennie has served in the public healthcare domain for nearly a decade. She has provided expertise in the areas of health care delivery, medical supply manufacturing, and health claims management. Jennie also brings a wealth of knowledge regarding philanthropic investment priorities within the corporate healthcare sector. Jennie received a B.A. in accounting from Georgetown University. She also earned her MBA (Healthcare Administration) from the University of PA- The Wharton School.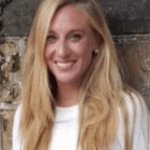 Amanda Long

Amanda brings 16 years of experience in philanthropy as Senior Advisor to an ultra-high-net-worth family. Under her leadership, the Hobbs Foundation has managed 50 grant-funded programs each year that deliver critical interventions in the areas of child welfare, youth development, healthcare, education, homelessness, and economic opportunity. Since then, Amanda has worked with clients as a strategic thought partner in structuring their charitable programs to create long-term social outcomes. Amanda holds an Executive Certification in Grantmaking and Philanthropy from New York University and an MBA with a focus in Investment Management for Endowments and Foundations. She is a graduate in Public Policy and Nonprofit Leadership from Georgetown University and has a bachelor's degree in Psychology (Neuroscience) from the University of South Florida.
Interested in joining a future Philanthropy Volunteer Committee?