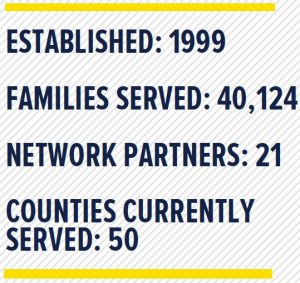 The first three NFP sites in Pennsylvania were started in 1999 through the Pennsylvania Commission on Crime and Delinquency. By 2001, Governor Tom Ridge and the Department of Public Welfare worked together to fund 20 more sites. Today, the Keystone State's Nurse-Family Partnership serves high-risk, low-income families in 44-50 of the state's 67 counties, thanks to strong bipartisan legislative support for funding this proven program.
Over 40 years of evidence show the measurable, long-lasting difference Nurse-Family Partnership makes in the lives of moms and their children. Meet NFP moms and nurses in our video.
The Allison you see today – focused, driven, highly organized, hyper-rational – is a far cry from the starry-eyed 19-year-old who dropped out of school to live with a guy named Zach.
Click here to learn more about bringing Nurse-Family Partnership to your community.