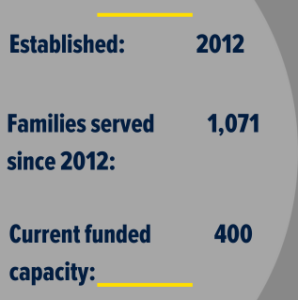 In 2012, the first Nurse-Family Partnership site in New Mexico was established at the University of New Mexico Center for Development and Disability (CDD). Known for its statewide excellence in providing a continuum of home visiting services to pregnant women and children that are responsive to community needs, CDD targets NFP services to the southwest Bernallillo Valley in Albuquerque. 
Over 40 years of evidence show the measurable, long-lasting difference Nurse-Family Partnership makes in the lives of moms and their children. Meet NFP moms and nurses in our video.
"We thought we had five years of trying ahead of us," said Daniel, who explained that they were eager to have a baby, but Jessica had been diagnosed with problems affecting her fertility. They were living with their families and planning to take their time getting married and finding an apartment.
Click here to learn more about bringing Nurse-Family Partnership to your community.