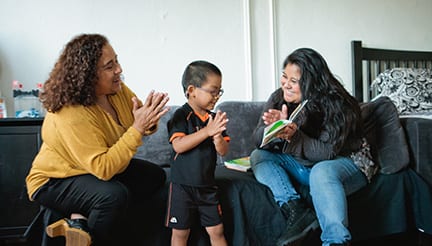 "Yo tengo Lupus… Mi familia me llama una guerrera porque mi enfermera me ayudó a prepararme física y mentalmente para un parto natural."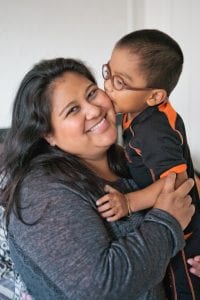 Lizbeth Ortiz-Luna, graduada del programa Nurse-Family Partnership de la division de la salud materna, infantil y de los adolescentes del Departamento de Salud Pública de San Francisco, habla de su embarazo de alto riesgo debido a su enfermedad Lupus con Ileana Burleson. De cómo su enfermera Ocean Berg la educó de los cambios que iban a ocurrir en su cuerpo, del crecimiento de su bebé en su vientre y el cuidado del mismo después de su nacimiento.
Click here to listen to the audio interview.
Photo Credit: Longaway Photography