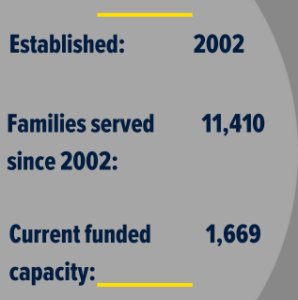 Established in 2002, NFP operates as a program of the New Jersey Department of Children and Families Home Visitation Initiative. Funded through state investments and the federal Maternal Infant Early Childhood Home Visitation (MIECHV) program, Nurse-Family Partnership serves eligible women in all 21 New Jersey counties to support the state's efforts to be the safest place for women to give birth in the country.  
Over 40 years of evidence show the measurable, long-lasting difference Nurse-Family Partnership makes in the lives of moms and their children. Meet NFP moms and nurses in our video.
SHE WOULD ASK ME IF I HAD ANY QUESTIONS AND NO MATTER HOW MANY I HAD, SHE WOULD ANSWER THEM ALL.
Click here to learn more about bringing Nurse-Family Partnership to your community.