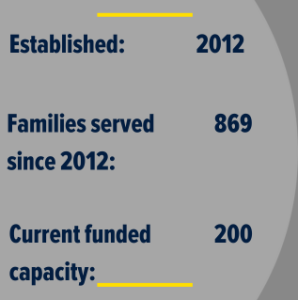 In 2012, the Nurse-Family Partnership began offering services in Baltimore City through the Baltimore City Health Department in partnership with Baltimore Medical Systems. Nurse-Family Partnership is one of the programs offered through B'more for Healthy Babies to reduce infant mortality in the city through programs that emphasize policy change, service improvements, community mobilization and behavior change. 
Over 40 years of evidence show the measurable, long-lasting difference Nurse-Family Partnership makes in the lives of moms and their children. Meet NFP moms and nurses in our video.
Facing a high-risk pregnancy triggered by a prior medical condition, 19-year-old Tierra knew she needed support. Fortunately, she had enrolled in the national Nurse-Family Partnership (NFP) program, an evidence-based home visiting model that connects specially trained nurses with first-time moms-to-be.
Click here to learn more about bringing Nurse-Family Partnership to your community.