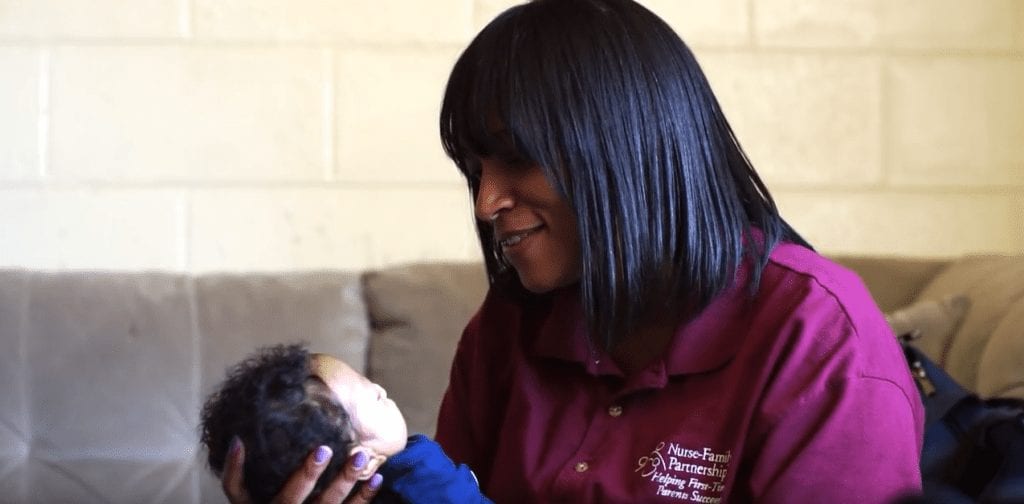 Nurses Are Making a Difference for Moms & Babies


Nurse-Family Partnership nurse DJ Shine of Lake County, Indiana was there for expectant mom April Allen to help save her and her baby's life. Nurse DJ was there to diagnose symptoms of preeclampsia which saved their lives!
Note: In Feb 2017 – federal MIECHV funding was reauthorized. Thanks to all who participated in advocacy!