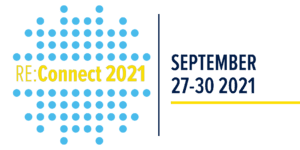 Welcome to RE:Connect 2021
NFP is thrilled to announce that, while we won't see your smiling faces in person in Seattle this year, we will gather the entire NFP network for RE:Connect 2021.
By going virtual – EVERYONE can attend – we have no limit on the number of seats at our table and the virtual price point is accessible to more agencies. The National Symposium sells out every year and there are always disappointed folks on the waitlist. With a virtual event – everyone can play!
RE:Connect 2021 includes interactive breakout sessions, exciting general sessions, approximately 7-10 hours of CEUs and unique ways to connect with NFP nurses around the country. Education topics will focus on strategies, frameworks and practice ideas to facilitate Nurse-Family Partnership implementation. Our scheduled speakers have risen to the challenge and are joining us online – more about each of them coming soon.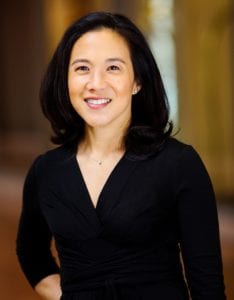 We are beyond thrilled to announce that Angela Duckworth, founder and CEO of Character Lab, a 2013 MacArthur Fellow, and author of a #1 New York Times bestseller – Grit: The Power of Passion and Perseverance, will be joining us this year for the RE:Connect 2021 Keynote address. We are so appreciative of Angela's commitment to the work of Nurse-Family Partnership and look forward to talking with her live in September.
WHEN:
September 27, 2021 – 4-5:30pm in your time zone = Virtual Game Night with your NFP colleagues
September 28-30, 2021 – 10am-2pm MT
WHERE:
In your PJs from the socially distant safety of your favorite couch, porch or desk at home
WHO:
The entire NFP Network – since we'll be online, there's no limit to how many of you may join
WHAT: 
3 half days of engaging speakers, group breakouts, crazy contests and approximately 7-10 hours of CEUs
All CEU fees are included in your ticket price. Only paid & registered attendees who attend all three days & complete the evaluation will be granted CEUs.
HOW MUCH:
Early bird tickets = $150+fees for tickets purchased between May 1 – July 31, 2021
Early bird tickets include an exclusive 2021 Connection Kit mailed to your home
Early bird tickets may be paid via credit card or invoice
Requests for invoices must be paid within 30 days of invoice date. Unpaid invoices at 30 days will result in ticket cancellation.
Refunds may be requested before August 1, 2021. No refunds will be extended after August 1, 2021.
Ticket price goes up to $180+fees on August 1, 2021
Tickets purchased after August 1st do not include a Connection Kit
Tickets purchased after August 1st must be purchased via credit card, there will be no invoice option after that date
No refunds will be extended for tickets purchased after August 1, 2021
Please contact NFPsymposium@nursefamilypartnership.org with any questions.
LEARN MORE ABOUT EVENT SPONSORSHIP 
Join the National Service Office for Nurse-Family Partnership and Child First as a sponsor for our annual event, RE:Connect 2021! Sponsors will have access to 1500+ attendees that include NFP nurses, partners, maternal health experts and leaders from across the nation and will have multiple opportunities to ENGAGE with participants, ELEVATE corporate/business/community profile, and INCREASE overall awareness of your product and service – – all while demonstrating your SUPPORT for the extraordinary mothers and families that we serve! Sponsorships range from $2,500 to $75,000; benefits vary based on level. Please click here to view the attached brochure for more information.