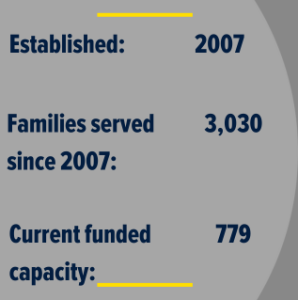 Milwaukee Mayor Tom Barrett was determined to find help in reducing the city's infant mortality disparity gap among African-Americans and Hispanics. That's when the city chose to implement Nurse-Family Partnership.
Nurse-Family Partnership began serving Wisconsin families in 2007 as a strategy to combat infant mortality. The program works across the state to improve prenatal, birth and infant outcomes.
Over 40 years of evidence show the measurable, long-lasting difference Nurse-Family Partnership makes in the lives of moms and their children. Meet NFP moms and nurses in our video.
The image is burned hard into Salinta's memory. She was three months pregnant, standing in the middle of the street in a neighborhood in Gary, Indiana. Her parents had just told her she couldn't come home, that they had left all her possessions – one bag of clothes – at a neighbor's house. Then they drove away.
Click here to learn more about bringing Nurse-Family Partnership to your community.