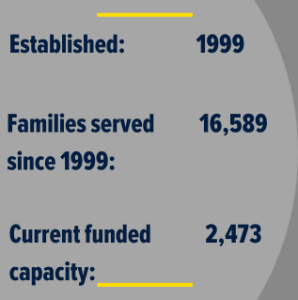 Among the portfolio of home visiting programs in Washington State, Nurse-Family Partnership has played an important role since the first programs began serving families in 1999. Nurse-Family Partnership nurse home visitors use their specialized training to give vulnerable mothers the support, education and confidence they need to succeed. Through this partnership, families achieve healthier pregnancies and births, stronger child development and a path toward economic self-sufficiency.
Over 40 years of evidence show the measurable, long-lasting difference Nurse-Family Partnership makes in the lives of moms and their children. Meet NFP moms and nurses in our video.
TENACIOUS SUPPORT DURING THE COVID-19 PANDEMIC

The hardest part for Susy is missing her Nurse-Family Partnership moms and their babies.
Click here to learn more about bringing Nurse-Family Partnership to your community.