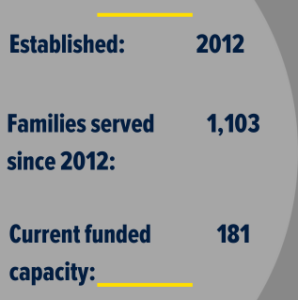 Nurse-Family Partnership of Montana collectively represents four counties. The first Montana Nurse-Family Partnership program was established in 2012 through a collaboration between the health departments in Missoula and Yellowstone Counties.  Nurse-Family Partnership of Montana expanded soon after to also include services to families in Lewis & Clark and Silver Bow Counties.  By partnering vulnerable mothers with a trusted nurse home visitor, Nurse-Family Partnership of Montana reduces the risk of abuse and neglect for children. In addition, families achieve healthier pregnancies and births, stronger child development and a path toward economic self-sufficiency. 
Over 40 years of evidence show the measurable, long-lasting difference Nurse-Family Partnership makes in the lives of moms and their children. Meet NFP moms and nurses in our video.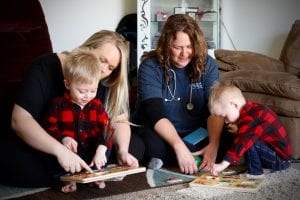 IF I HAD A QUESTION,
I WOULD ASK KARA. I
COULD TALK TO HER ABOUT
ANYTHING. I WAS NEVER
SHY OR SCARED. IF SHE
DIDN'T KNOW THE ANSWER,
SHE WOULD FIND OUT.
Click here to learn more about bringing Nurse-Family Partnership to your community.