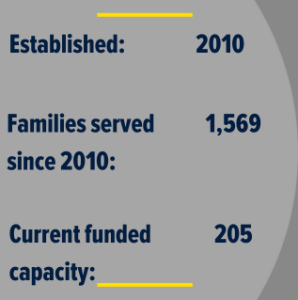 Iowa has been struggling with racial disparities in maternal and child health outcomes, and at the same time the state's young children are diversifying at a rate unmatched by any other age group.
Iowa's MIECHV program philosophy is to select evidence-based home visiting models based on their ability to mitigate the specific risk factors that are present in the community. Nurse-Family Partnership began serving Iowa families in 2010 to address poor maternal/child health outcomes and to expand the availability of an evidence-based nurse home visiting model to women prenatally.
Over 40 years of evidence show the measurable, long-lasting difference Nurse-Family Partnership makes in the lives of moms and their children. Meet NFP moms and nurses in our video.
"When Megan first told me she was pregnant, I was unsure of what to do next," recalled new dad Jacob. "I felt relieved when we decided to reach out to Nurse-Family Partnership ® (NFP) to get some help. I was even more reassured when we learned that NFP is a free program," he said.
Click here to learn more about bringing Nurse-Family Partnership to your community.