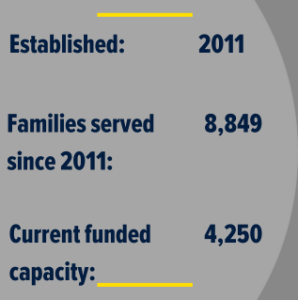 Nurse-Family Partnership (NFP) began serving families in Marion County in November of 2011 with federal funding. Indiana ranks 29 out of 50 states for overall child well-being according to the 2020 Kids Count ranking. With the partnership of Goodwill Central & Southern, Goodwill Northwest, Healthier Moms & Babies and IU Health NFP helps to address the risks of poverty, preterm births, other poor maternal and child health outcomes, high school dropout rates, domestic violence and child maltreatment for first-time moms and their babies. We proudly work with our state partners at Indiana State Department of Health to achieve the state's goal of improving outcomes.  
Over 40 years of evidence show the measurable, long-lasting difference Nurse-Family Partnership makes in the lives of moms and their children. Meet NFP moms and nurses in our video.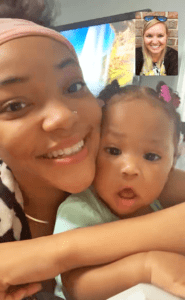 A sophomore in high school and 17 weeks pregnant, her high school counselor had recommended that she seek the support of a Nurse-Family Partnership® nurse through Healthier Moms and Babies in Fort Wayne, Ind. But she wasn't convinced that was a good idea.
Click here to learn more about bringing Nurse-Family Partnership to your community.