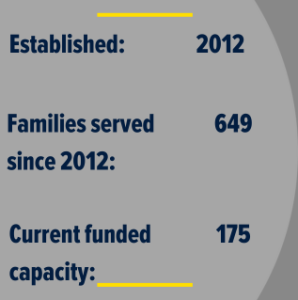 Since 2012, the Visiting Nurse Association of Southeastern Connecticut (VNASC) has been providing Nurse-Family Partnership to low-income, first-time mothers and their babies in New London and Middlesex Counties. In 2020, the New Milford Visiting Nurse Association expanded NFP to serve families in the western part of the state.

Over 40 years of evidence show the measurable, long-lasting difference Nurse-Family Partnership makes in the lives of moms and their children. Meet NFP moms and nurses in our video.
On March 15, 2017, Rosa Valentin – a 16-year old mom from Lancaster, Pennsylvania – testified before the U.S. House Ways and Means Subcommittee on her experience in the Nurse-Family Partnership program and how her nurse Beth Russell has helped her to become a confident mom. Rosa was joined by her 20-month-old daughter Angelica.
Click here to learn more about bringing Nurse-Family Partnership to your community.