Public charge rule will hurt families and communities.
Last week, the Supreme Court cleared the way for a new, broader "public charge" rule to go into effect nationwide – expanding the government's ability to block legal immigration status for families who use critical public benefit programs. As we've shared throughout the past several months, Nurse-Family Partnership strongly opposes this rule. This latest action is disappointing, shortsighted and, above all, detrimental to underserved communities and families – including many women, children and families in our program nationwide.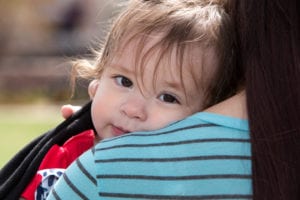 This rule targets those who are most vulnerable – families who have come to the United States to break free of the cycle of poverty and create a better life for themselves and their children. These families are working hard and are doing the right thing by pursuing legal immigration status. They deserve support and opportunity, not threats, fear and confusion. The rule effectively forces an impossible choice for mothers and families – between putting food on the table and staying in the country legally, between accessing critical preventative health care today and protecting their family's long-term safety and stability.
No mother and no family should have to make this choice.
The reality is that public charge will have unintended consequences down the road. Families who don't get the preventative medical care they need now may land in emergency room months later. Minor, treatable health conditions may spiral into chronic, long-term illnesses. And families who are not even directly affected by the rule will be deterred from seeking the care and assistance they need. These effects aren't just bad for the health and well-being of families – they are costly to society.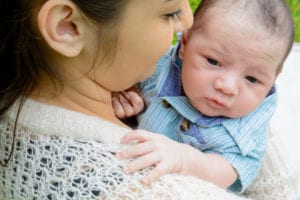 Public benefit programs that protect health, well-being and safety – like the ones now part of this rule – were designed to give all families a chance to reach their full potential. At Nurse-Family Partnership, we recognize the innate strength and potential of every family. We believe that with the right support, families who want to do better can transform their lives and make significant contributions to society. Their children will become the next generation of Americans in our story as a country. This ruling sends the wrong message that the diversity our country was founded and built upon – the diversity that defines and strengthens us – no longer matters.
At a time of great anxiety across the country, when families are living on the edge and looking for hope, it's clear that we need change and solutions. But policies like this that target children and families are not the answer.
At Nurse-Family Partnership, we will continue to speak out and fight for families and children. We are continuing to monitor this rule's implementation, set to go into effect on February 24, and we will do everything we can to support families and underserved communities.
join us
For more information on public charge, we encourage you to access NFP's Frequently Asked Questions and these community resources. For the latest public policy updates from NFP, join our Advocacy Network.