We believe a culture of innovation is a vital component to meet our mission. The power of cultivating culture is much stronger than a one-off innovative project. Let's Be Frank: Innovation doesn't happen on its own, it needs investment.
Remember that old saying, 'If it isn't broke, don't fix it.'
Well— we are innovation seekers who search for better ways to serve nurses and first-time moms. We pair data and feedback to drive sustainable innovation. This approach helps us add to our evidence-based foundation.
If it works well, let's make it even better.
THE IMPORTANCE OF INNOVATION
Innovation comes down to culture and I believe there are three critical aspects to creating that culture. First is an environment that empowers everyone shares ideas and speak openly is the only way people will find the freedom to innovate. Processes then become the fundamental foundation to success. Change governs our world and focusing on process mitigates risk freeing us from firefighting. Finally, the ability to implement and execute successfully requires an ego-free team working together to turn a great idea into reality. 
There's a huge misconception that innovation is a sweeping shift for change. Innovative practices can be small and mighty. These can be new partnerships, connections, insights, realizations and visions.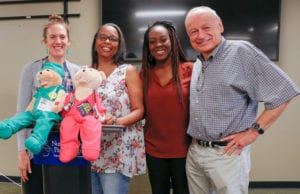 Innovation is ingrained in the history of Nurse-Family Partnership. Dr. David Olds had a realization that the young children he worked with at the time needed help much earlier. To give children a better start in life they needed support well before they were born. Dr. David Olds' realization was the start of today's gold standard to home visitation programs.
We approach innovative strategies not as a trend but a valued strategy to find both short and long-term solutions. This culture helps us stay adaptable to address pressing issues impacting the lives of our moms and their babies. It also helps us improve our best practices as a national organization.
The cultivation of innovation helps bring relevancy to our delivery and opens feedback channels. Through this open exchange of information, perspective and improvement meet to show the true power of feedback.
Passionate feedback = CHANGE STARTERS
Positive change occurs when authentic channels for feedback are weaved into our organization. Consultants and other outside forces can only take us so far. It's the internal feedback from the men and women in the field that drives our change. And nurses not only have insights, they constantly affect change in their communities as advocates.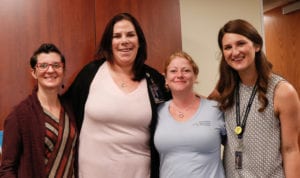 Interested in helping drive our advocacy work?
Some may wonder what issues like secure housing, access to healthy foods and livable wages have to do with maternal health?
Everything! Our nurses know intimately how these issues impact families. Nurses see the direct link between health outcomes and economic opportunity, stable housing and quality healthcare. They are at the forefront of intervention for preventable health disparities and they advocate for systemic change.
Nurses save lives and change systems.

"Health inequality is an injustice. In a country where we spend more on healthcare than any other developed country in the world— it is crazy that we have such health disparities," said IAC Member and Nurse Sherly from Multnomah County.
Innovations advisory committee
This July, the National Service Office hosted the Innovation Advisory Committee of around 60 NFP nurse supervisors, administrators and home visitors.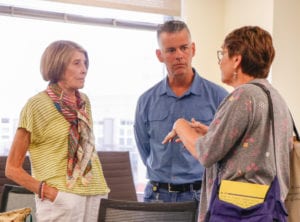 IAC is a group of around 100 NSO staff and nurses who brainstorm innovative solutions for nurses in the field. They are passionate, insightful and visionary members of our NFP family. NFP evolves and becomes even more relevant in the light of emerging needs because of them.
Nurses' feedback is invaluable for us to improve as a whole. They are after all the professionals working closest to our first-time moms.
"I live and breathe advocacy because I want change."

innovation in action
Goal Mama,
one of our recent innovative successes is a clear example of the power of feedback and innovation in action. The first seeds that became Goal Mama were
planted
by the Innovative Advisory Committee three years ago
.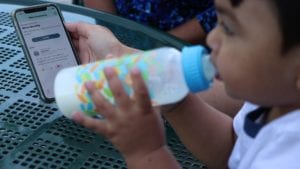 We listened to our moms and nurses to design an innovative tool that would best help moms reach their personal goals. Over the span of several years, our partners Hopelab and Ayogo helped us bring these big ideas to life.
The Goal Mama app builds upon the trusted relationship between a mom and her NFP nurse to improve her engagement in the program – throughout pregnancy and through her child's second birthday. A large part of our innovative work happened in the collaboration with both  moms and nurses to gain insights as to how to amplify the program's impact.
Share Goal Mama with your social networks
Ask your friends & family to add our page today
innovation with purpose
By 2023, Nurse-Family Partnership's goal is to serve 100,000 families every year. Technology is one of the resources we are leveraging to helps us meet this goal. We will continue to streamline processes, appropriately measure success and create transparency around our best practices. Innovation is the key to help continue foster our culture of solutions and provide a gold standard of care to the families we serve.
Help us cultivate our culture of innovation