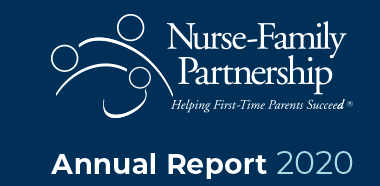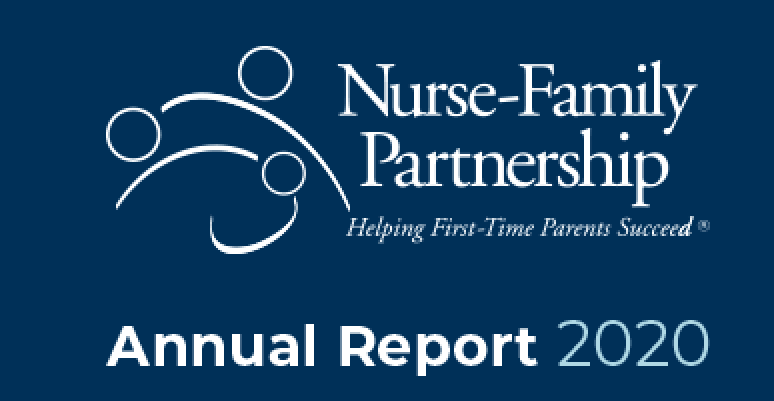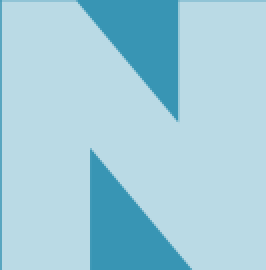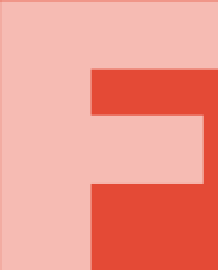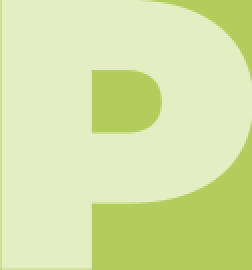 A Message to Our Community
As we reflect on the last year, we can say without hesitation that your support has been invaluable as we pivoted to telehealth and innovated to serve families in unprecedented times.
2020 challenged us all in many new and remarkable ways. It also continued to reveal the need for solutions that promote health and economic equity, support family wellbeing, break intergenerational cycles of poverty and build a strong foundation for long-term community change.
We are committed to being part of this change.
In this report, you will read about our impact and our accomplishments over the past year, from our merger with Child First to our ongoing work to address maternal mortality. You will learn about the agile and rapid progress we made in the face of last year's overlapping crises, keeping the health and wellbeing of families and our network front and center. And most importantly, you will read about the tenacity and dedication of our nursing workforce in boldly and bravely serving on the frontlines of public health, shining new light on how their unique community health expertise continues to be essential to support our families in the ways they need the most.
Looking back on these accomplishments, we are immensely grateful for you, our community of support, who stood with us through the challenges and disruptions, supporting us in continuing to provide uninterrupted services to tens of thousands of families. Thank you for continuing to make this important work possible.
Sincerely,



NUMBER OF FAMILIES SERVED

NUMBER OF NEW FAMILIES ENROLLED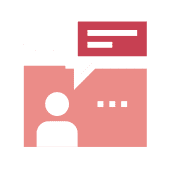 PERCENTAGE OF VISITS
DELIVERED THROUGH TELEHEALTH
SINCE MARCH 2020
Nurse-Family Partnership positively transforms the lives of vulnerable babies, mothers and families.
A future where all children are healthy, families thrive, communities prosper and the cycle of poverty is broken.
Outcomes for mom, baby and family across two generations
For over 40 years, NFP has delivered a gold standard of public health care to families in some of this country's most underserved communities. Through your continued support, we combine evidence and empathy to help first-time mothers break the generational cycle of poverty for themselves and their families.
Parenting skills to build confidence
Child growth, development and education
Psychological and emotional support
Prenatal and pediatric medical resources
EMPOWERING WOMEN AS INDIVIDUALS
Budgeting and financial skills
Education, career and goal-setting guidance
Sense of security and self-efficacy
Regular clinical assessments for early health problem detection
SUPPORTING BABIES TO THRIVE
Improved overall care and connection
Better nutrition
Early child development focus that reduces future behavioral problems
Education and skill-building that increase cognitive development
NFP's Commitment to Health Equity
This summer, NFP made the decision to add a statement to our values that speaks clearly to our belief that good health is a right, not a privilege. We recognize that health disparities have led to increased disease rate and maternal mortality amongst women of color, most notably Black women. Our new value statement cements our commitment to understanding and dismantling these disparities as best as we can, both in our programs and across the industry.
"Promote health equity and eliminate disparities to improve outcomes
for the moms and babies we serve now and beyond."
Nurse-Family Partnership and Child First Unite
With an unwavering commitment to serve more families with comprehensive services and to meet their unique needs, two of the leading evidence-based home visiting models-Nurse-Family Partnership and Child First-have united. Together, under the umbrella of a unified organization, both programs will have a greater reach and offer a more holistic continuum of care for families and children experiencing the effects of poverty and adversity.

Program Founders Dr. David Olds and Dr. Darcy Lowell discuss this exciting partnership
Welcoming Seven New Board Members
In 2020, the National Service Office ushered in a new cohort of board members; individuals who offer deep expertise in nursing, public policy and advocacy, philanthropy and maternal and child health.
Our board members act as advocates for the organization in their communities and on the national stage. They also provide strategic counsel and insights from their diverse professional expertise and lived experiences.
Please Join Us in Welcoming These Dynamic Individuals to the NSO Board of Directors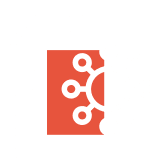 A Rapid and Multi-faceted Response to a Global Crisis
How Nurse-Family Partnership pivoted to serve families and support nurses
The COVID-19 pandemic has profoundly changed almost every aspect of life for families across the nation, including the more than 58,323 families served by NFP in 2020. We know that many families are facing illness, job loss and disruption in critical services alongside fear and anxiety. But NFP families, and the nurses that support them, are strong and resilient. Thanks to the creativity, tenacity and skill of our nationwide team we were able to quickly respond to the changing needs of our families and nurses.

Rapid Response with Telehealth
Successfully tapping
into expertise,
tenacity and policy
to make a rapid and
sustainable shift
Not only was NFP ready and able to shift our program from 7% to 92% telehealth rapidly during the pandemic, we also used our knowledge base and early learnings to serve as thought leaders for the entire home visiting community. As a result, we retained our ability to serve current clients and enrolled over 23,000 new families this year.
We leveraged years of experience along with partnerships at the Federal and State level, to lead conversations about the shift to telehealth-helping our network and the field at large to deploy the most effective telehealth programs.
We brought in subject matter experts to address the sensitive topics of Intimate Partner Violence and Mental Health intervention. Preparing our network for the likely increase in these issues and addressing the challenges of front-line workers specifically supporting vulnerable populations.
We introduced a new webinar series on Video Visits that helped nurses master the technology and build and maintain relationships.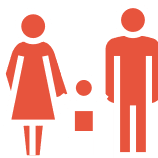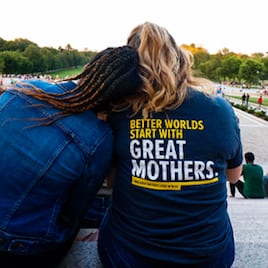 Advocating for policy that provides long-term support
Throughout our decades of advocating for policies in support of families, we have sought to balance meeting immediate needs with seeking long-term solutions and to undertake this work in partnership with others.
Partnering with members of Congress, Department of Health and Human Services (HHS) and Centers for Medicare and Medicaid Services (CMS) to remove barriers for states to continue telehealth services beyond the COVID-19 pandemic and lobbying Congress to provide emergency flexibility and resources for the Maternal, Infant, and Early Childhood Home Visiting (MIECHV) program.
Advocating for a one-time investment of $100 million for the federally funded MIECHV program to provide needed support and ensure that virtual visits funded by MIECHV count as home visits.
Promoting the extension of Medicaid coverage from 60 days to 1 year postpartum to ensure proper and comprehensive care after the birth of a child. This change is critical to realizing the improvements in maternal mortality and morbidity long-term.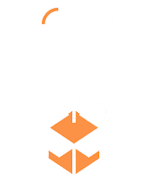 Meeting Immediate Family Needs
Ensuring families had what they needed to continue to focus on parenting
It's challenging for a family to focus on parenting when their basic needs are not covered. The National Service Office and NFP network jumped into action-going above and beyond to provide basic needs such as food and diapers, support to safely attend doctors' appointments and connection to resources for food and stable housing.

NFP was grateful to partner with Welcome Baby USA to provide newborn necessity kits packed with a four-week supply of diapers, wipes, onesies and other essentials to some of our clients in greater New York City and Western Pennsylvania.
NFP is also actively advocating to increase funding and access to WIC (The Special Supplemental Nutrition Program for Women, Infants, and Children), an essential federal program offering nutritional support and healthcare referrals. Those efforts include increasing postpartum eligibility, extending the ability for our clients to pay retailers directly and electronically with those government funds, and working with the USDA to ensure that the WIC-NFP referral pipeline remained open despite local challenges.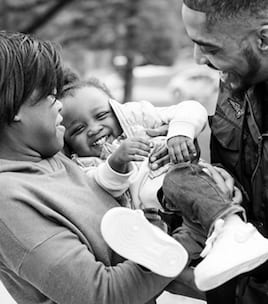 Providing Relief to Families
Nurse-Family Partnership partnered with Family Independence Initiative (FII) to provide $2.2 million in direct cash assistance to 4,400 NFP families. This cash assistance - $500 to each NFP mom - provided immediate support to families facing financial crises during the unprecedented COVID-19 pandemic. Cash awards were distributed to NFP families in six states: Alabama, Florida, Georgia, Louisiana, South Carolina and Tennessee.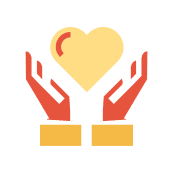 A Nursing First Organization Takes Care of Its Nurses
Caring for our workforce, mitigating fatigue and ensuring the strength of our network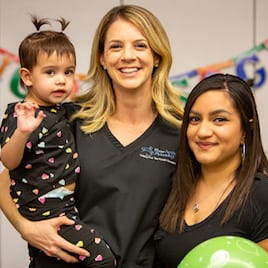 In early summer, NFP deployed a workforce survey to check in on our nurses-who are the heart and soul of NFP. We used the data to make necessary shifts to support our hard-working teams nationwide. The most important finding was that like many front-line workers across the country, our nurses were starting to experience stress that can lead to burnout. Over the coming months, we developed a wide range of offerings to support nurses that included:
Addressing the needs of the nurses that were re-deployed elsewhere to support COVID-19 efforts-on average 12-14% of our nursing workforce-and developed a plan with our partners for a timely return to NFP.
Augmenting our partnership with Nurstory, offering regular opportunities for nurses to share their stories.
Offering wellness opportunities such as a partnership with Health Journeys, a website with meditations and mindfulness exercises.
Hosting a 3-day virtual gathering packed with valuable sessions and wellness tips to promote connection and continued learning of our workforce.
There is no way to truly express our gratitude for the dedication and strength of our nurses through this challenging time, but we are committed to making sure they feel heard and valued and understand the gravity of their impact.
Celebrating the heart and soul of Nurse-Family Partnership
Long before COVID-19, the World Health Organization designated 2020 the Year of the Nurse and Midwife. No one could have predicted how fitting that acknowledgement would be and it has recently been extended into 2021. As they shelter-in place, home-school their own children, and monitor themselves and family members for signs of illness, nurses are working even harder on the front lines to keep families safe and healthy during this critical time.
As public health workers, based in communities and with a deep understanding of infectious disease and risk factors, the expertise of NFP nurses is perfectly suited to serve and support families through an experience like a pandemic. The NFP model is grounded in relationships and trust, creating a unique bond between nurse and family that allows for vulnerability, honesty, and a true understanding of what each family needs to thrive. We applaud their efforts this year and every year.

This work is all about relationships. Pivoting from in-person visits to virtual without losing the relational foundation of what we do was really challenging, but our nurses made it clear through the pandemic that they are committed to bringing every aspect of themselves into this work.
― Kate Siegrist, Nurse-Family Partnership Chief Nursing Officer
From the Front Lines:
Stories of Perseverance and Strength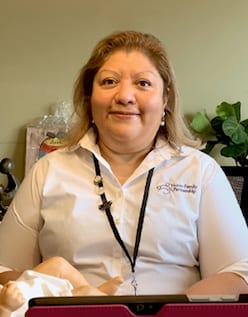 Patricia Guevara, BSN, RN
VNA Health Group Nurse Home Visitor for United Way of Central Jersey NFP
Nurse Patricia Guevara hasn't just found a home at NFP for the past seven years, she has found a calling. After becoming a mother at 19, even with a supportive husband and family, she felt unprepared. When her first child went to Kindergarten, she pursued a nursing degree and then found NFP.
"The beauty of it was that all of the systems were already there for us, the connections and collaborations. We just leaned in more and utilized them in different ways for our clients. I felt so valued through all of this and knew that my clients lives were so valued as well."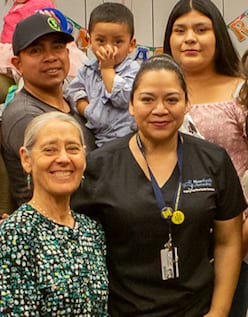 Nurse Manager at University of New Mexico Center for Development and Disability
Gloria Radoslovich oversees NFP at the University of New Mexico (UNM) Center for Development and Disability. Over the past year, this incredible team came together to support each other and step beyond the bounds of their typical roles to support their NFP families and they continue to do so today.
Gloria's pride for her colleagues is impossible to miss when speaking to her. "It always brings tears to my eyes how incredibly strong this team is. No matter what we are going through, we have lost partners, siblings, we've had our own medical issues. We are so strong and resilient. We will always be there for each other no matter what."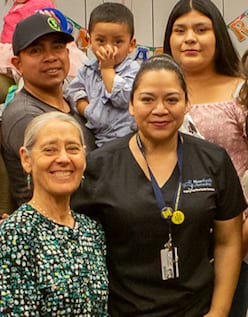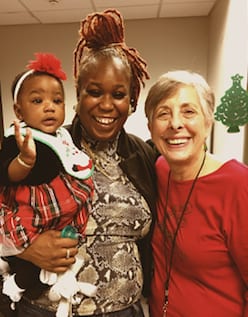 at Wake County Government
Over the course of 2020, Vickie saw her clients lose jobs, have trouble with the isolation, but find resourceful ways of supporting each other. She saw families pull together, sharing food and resources, and even transportation to and from jobs. She supported several of her mothers as
they gave birth in hospitals without the presence of their family as they had planned.
"You have to be flexible with this job. Sometimes you have all these plans and then you realize that they are having an unexpected crisis and you just pivot to listen to them. It is about listening and caring and trying to navigate the waters of crisis and help them get to a better place."
at MetroHealth in Cleveland, Ohio
Our outstanding NFP nurse Maria Cody is featured in her own short documentary film on NFP. Directed by Academy Award-nominee, Kahane Cooperman, and six-time Emmy winner John Hoffman. THE ANTIDOTE aims to drive a national conversation about the roles that kindness, decency, compassion and respect play in a civilized, democratic society.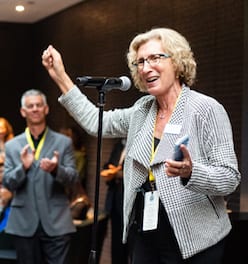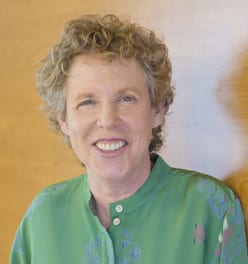 Recognizing Our Full Community of Caregivers
Each year, we present the Tenacious Caregiver Awards to recognize the outstanding commitment that NFP teams and nurses bring to their work and communities. In 2020, we were pleased to recognize and acknowledge the extraordinary effort by every nurse and nursing team in our network with the Tenacious Caregiver Award.
Sue Hagedorn ‒ Celebrating a Legacy of Leadership
This year, NFP was humbled to honor longtime board member Sue Hagedorn, RN, Ph.D., with the Robert F. Hill Award for Exceptional Impact-the organization's highest honor. Sue's tireless dedication to the nursing profession and commitment to understanding the needs of our workforce has had an impact far beyond Nurse-Family Partnership.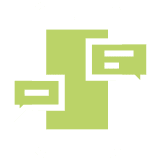 Bridging the Gap with Technology:
Providing devices and
internet connection for over
3,800 households, donating over
$1 million in product and services
After stay-at-home restrictions were put in place, local NFP nurses across the U.S. identified that a significant number of first-time moms did not have access to a smartphone and would no longer be able to communicate with their nurses during the pandemic. To help NFP moms keep their critical connection with their nurses, the National Service Office worked with Verizon and Action Technologies Group (ATG) to provide iPhones with data plans at no cost to moms
in 218 sites and 40 states.

It has helped me in so many ways, not only to talk to my nurse but also to have a phone to contact in case of emergency. After suffering from preeclampsia, my blood pressure didn't go down, I didn't have a phone to call 911, it was scary because I had a newborn.
Now I feel less scared because I can access 911 or my parents.
Phones for Families Impact Numbers
Based on a program satisfaction survey among NFP clients: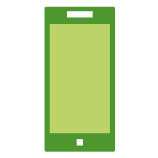 PHONES REQUESTED/RECEIVED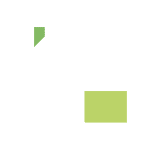 VISITS CONDUCTED USING THE PHONE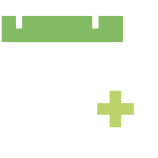 MONTHS THAT PHONE SERVICE WAS AVAILABLE (APRIL 2020 - JAN 31)
Based on a program satisfaction survey among NFP clients:
reported that the phone helped them a lot or a great deal to stay connected to their nurse.
reported the phone as very helpful or essential in getting the services or information they needed concerning the Covid-19 pandemic.
Robert F. Hill Award for Exceptional Impact: Verizon and Action Technologies Group (ATG)
This critical gift to moms represents more than $1 million in products and discounted services from NFP's two largest corporate partners. We are thankful for their support and as a token of our gratitude, we awarded Verizon and Action Technologies Group the second 2020 Robert F. Hill Award for Exceptional Impact.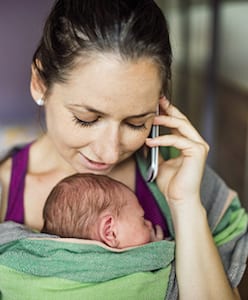 Providing peace of mind in a pandemic
The phones distributed as part of the Phones for Families program are loaded with ready-to-use apps including Goal Mama, a digital goal-setting platform developed exclusively for NFP moms and launched in 2019. This year, we were able to utilize the Goal Mama client app to provide:
Current information on COVID-19
Healthy practices to prevent illness
An opportunity to connect with other moms
Newsworthy articles and resources


Addressing the Effects of Systemic Racism in Healthcare
Working to reverse the trends of maternal mortality for women of color
Approximately 700 women in the U.S. die each year from a pregnancy or delivery complication, and many more suffer from severe medical conditions associated with childbirth. Additionally, Black women are three times more likely than white women to die from a pregnancy related condition.

At Nurse-Family Partnership, we see the detrimental and life-threatening impacts that structural racism has on the women in our program. When Black women are three times more likely to die in our country from pregnancy-related causes than white women, there is a real and urgent problem. This is a matter of public health. It is also a matter of equity and justice.
― Frank Daidone, president and chief executive officer of NFP's National Service Office
The National Service Office seeks to promote health equity and eliminate racial disparities to improve outcomes for the moms and babies we serve now and beyond. Through a dedicated Task Force, we seek to:
Learn and Improve: Improve data collection on maternal mortality and morbidity and use it to inform program improvements.
Collaborate with Thought Leaders: Explore strategic collaboration between NFP, community partners and other health care providers to reduce maternal mortality and morbidity.
Drive Systems-Change: NFP proactively supported several legislative measures aimed at improving maternal health and addressing systemic discrimination that perpetuates poor birth outcomes in communities of color, especially amongst Black women.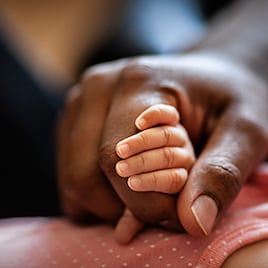 Supporting Families Through the Inequities in Healthcare:
At the start of the pandemic, Beth, a nurse at Le Bonheur Children's Hospital in Memphis, Tennessee, noticed signs of fatigue in one of her moms, an African American woman named Shantriva.
Shantriva was losing weight, exhausted and had altered breath sounds, but a local clinic continued to tell her that she was fine. Deeply unsatisfied with the care Shantriva was receiving, Nurse Beth accompanied Shantriva to the clinic, and advocated for a full health assessment to diagnose Shantriva's lengthy list of severe symptoms. After receiving a test for Tuberculosis on her arm, Shantriva texted Beth a photo of what was clearly a positive result. Beth immediately went to Shantriva's house and called an ambulance.
Shantriva and her son were separated while she received treatment, and then quarantined while she rebuilt her strength. Throughout those three months, Beth visited Shantriva, bringing her clothes and supplies, and keeping her in the loop on the status and developments of her son, Tony. Beth also found a local funder to pay an outstanding utility bill, found Shantriva a new home and even helped furnish it.
Since she recovered, Shantriva has earned her GED and is working two restaurant jobs. She has told her story in a panel discussion on health disparities in Memphis and has met with state legislators to talk about ways to address the situation. Shantriva is now healthy and focused on the future. "I am now able to advocate for myself and my family, and now I want to help other women learn to do the same."
Americans frequently experience health disparities due to systemic racism and NFP nurses are helping clients advocate for better access and equity in health care every day.
Stronger Future for Mom, Stronger Future for Family:
Education and employment are more attainable for NFP moms
This year, NFP completed a study on economic and employment outcomes that analyzed over 127,400 women enrolled in NFP from 2007 to 2016 throughout the U.S. and concluded the following outcomes, when compared to reference samples of similar mothers not participating in NFP:
NFP mothers between 15-24 years old showed a statistically significant 10% greater increase in obtaining their high school diploma/GED one year after enrolling in NFP.
NFP mothers who did not have a job when they enrolled in NFP, showed a statistically significant
8% greater increase in gained employment one year later
This study adds to over 40 years of research that shows that NFP is successful in improving mother's health and economic self-sufficiency, and improving outcomes for her first child-including birth and child health outcomes, preventing child abuse, increasing school readiness and reducing juvenile crime, among others.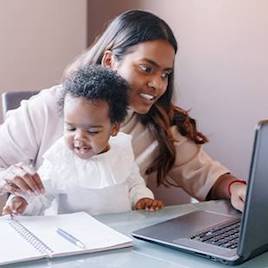 We are so grateful for the support of our generous community. This year, we are celebrating stories of support from some of our newest donors and sharing why they felt compelled to join us on our mission to transform the lives of mothers, babies and families for generations to come.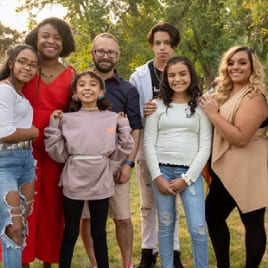 Announcing Raising Strong:
A community of tenacious families
In 2020, NFP launched Raising Strong, the next step in the NFP journey. Raising Strong is a community of support created to connect NFP families after they have graduated from the program, to share resources and real stories and join forces to advocate for families nationwide.
Members of the Raising Strong community also have the opportunity to lend their voices and time to NFP, advocating for the supports and policies that made a difference in their lives, to be made available to every family who needs them in the future.
NFP Families Leading Advocacy for Families Nationwide:
Parent ambassadors paying it forward
Launched in 2019, the Parent Ambassador Program strives to bring the authentic voice and experiences of families to our advocacy, outreach, and storytelling.
NFP graduates are best positioned to promote public policy changes to improve maternal and child health and highlight issues at the center of their individual and collective experiences. The 13 current Ambassadors serve as advocates and representative voices for NFP families, contributing more than 800 volunteers this year alone - including countless emails, phone calls and handwritten notes to legislators, sharing their stories at conferences and other speaking engagements and serving on
20 different workgroups and boards. Parent Ambassadors also serve as leaders and mentors in
Raising Strong, helping to lead advocacy efforts by all NFP graduates.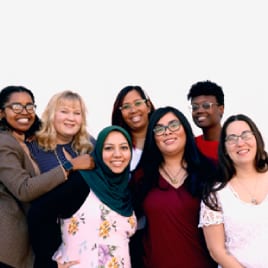 Being able to connect with moms from so many different backgrounds and experiences creates such a powerful opportunity to grow and learn together. We've all become dedicated to making sure every voice is heard and advocating for each other as well as NFP. It's a powerful thing.
― Naomi Tanatty, NFP Parent Ambassador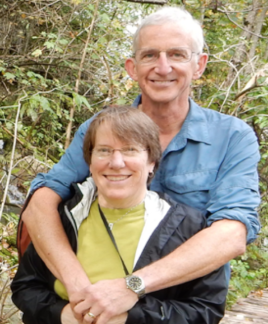 Pat Montgomery and Judy Featherstone
As the Chief Health Officer for Washington State Community Health Center, Judy Featherstone spent her career working alongside moms and community health nurses. She was deeply invested in the understanding that healthy home lives provide some of the greatest leverage to improve the mental and physical well being of our communities. Pat Montgomery has spent the last decade as a volunteer kindergarten teacher in high adverse childhood experiences (ACE), low supplemental educational services (SES) communities because he believes in the power of early intervention on long-term student outcomes.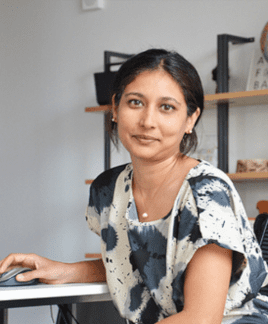 Surya Sajnani - Wee Gallery
When Surya Sajnani, a graphic designer, and Dave Pinto, a teacher, had their first baby, they wanted to be the best parents they could be. Like many first-time parents, they did a lot of research-and discovered that as infants, babies can only see 12 to 15 inches away, and that newborns are most taken with their parents' faces and geometric figures in black and white.
Understanding that their products entertain and educate not only their customers but have the potential to enhance brain development for all babies, Surya and Dave forged an alliance with Nurse-Family Partnership.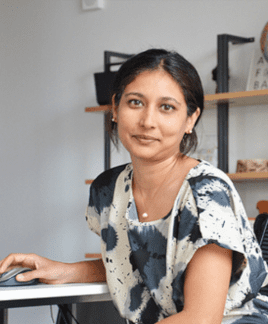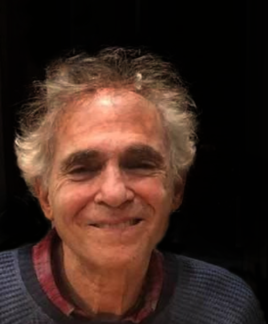 Alan Cogen and Cielo Foundation
Alan Cogen, a first-time donor to NFP, was introduced to the impact of the organization through his extensive research on philanthropic investments that would have a real and lasting impact.
"I have been working on early childhood efforts in the U.S. for a while," Alan said, "but I was really impressed with how long NFP has been around and when I began to look into outcomes research, it was clear that the program is really effective."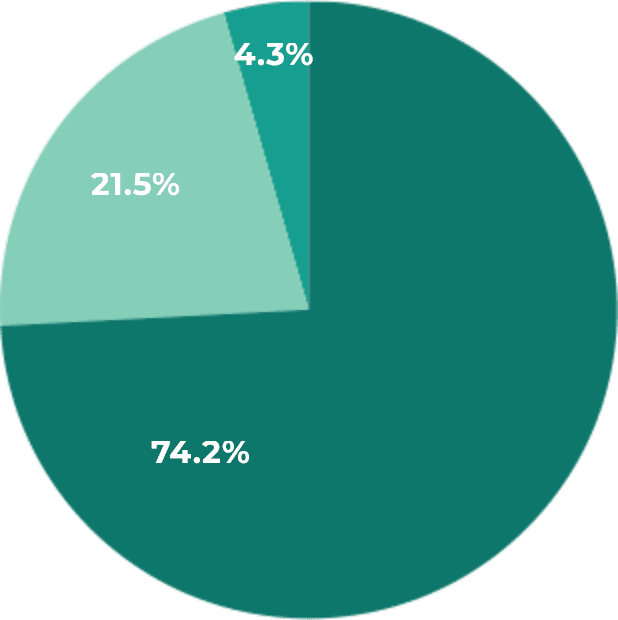 Philanthropic Contributions
Investment Income and Other Revenues
Fees for Services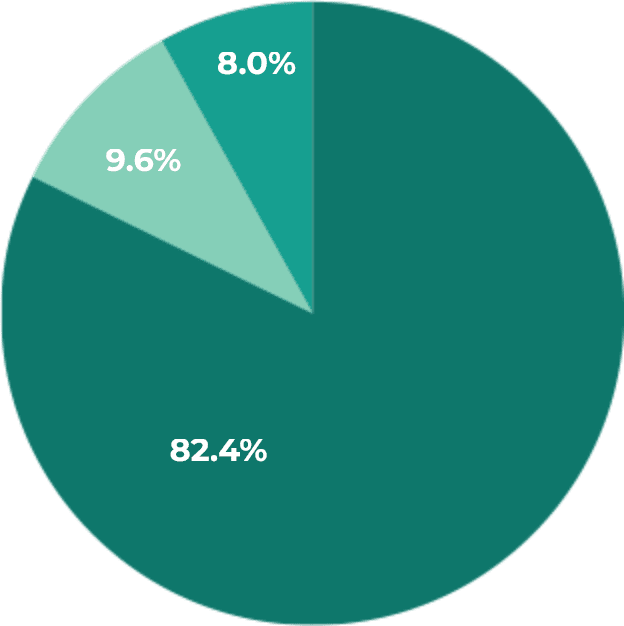 Program Services
Fundraising
General and Administrative
Net Assets, Beginning of Year
Net Assets, Beginning of Year
*Financials represent FY20 (Oct. 1, 2019-Sept. 30, 2020)