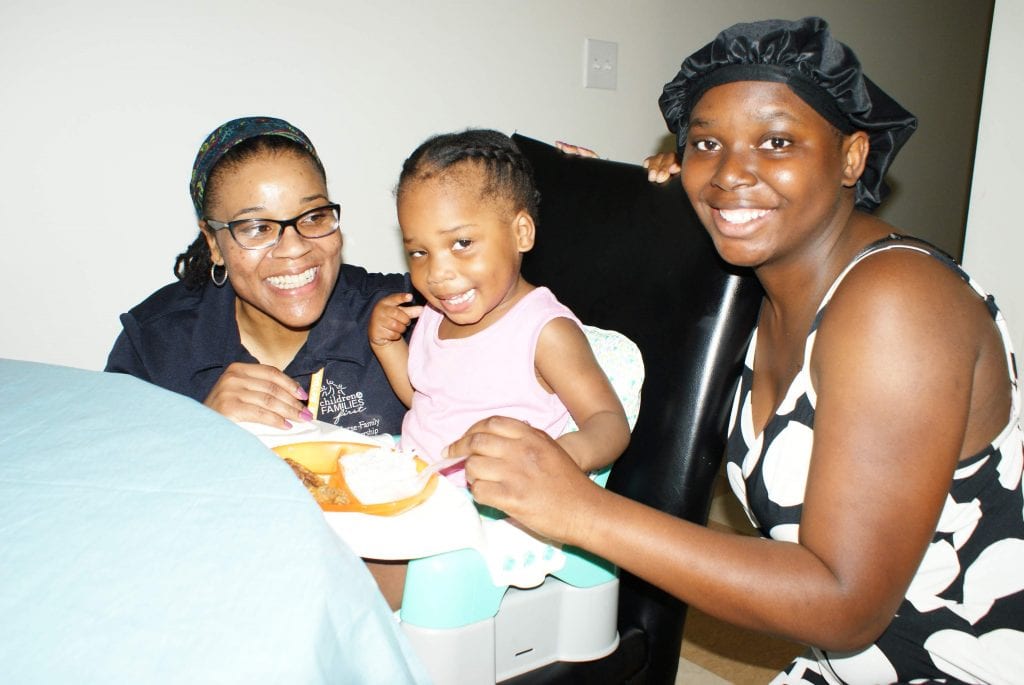 This story was originally published on the Healthy Teen Network Guest Blog.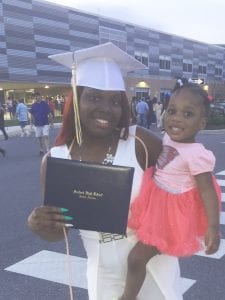 On June 1, 2018, Sophonie Celestin graduated from high school in Seaford, Delaware. She walked across the stage, wearing her cap and gown, as her  daughter, S'vanna, watched. Sophonie is a success: she accomplished her goals to finish high school on time and be the best mom she could be to her now 2-year old daughter. Sophonie faced opposition and challenges along the way to being a teen parent, but she is now proud to have her own place and looking forward to studying to becoming a nurse. She is doing it!
Fran Benton, Director of Public Relations at Nurse-Family Partnership, interviewed Sophonie Celestin to learn more about her experience as a teen mom and advice for others.
What was life like when you first found out you were pregnant?
When I was 16 years old and in the 10th grade, I found out I was pregnant. I was scared and didn't want to have a child yet. I was terrified to tell my dad. He believed that you have to be married first before you have a baby.
When I finally told him, he gave me one week to leave the house. So I moved to Seaford, Delaware, to be closer to my mom, and we moved in with a family friend.
What supports or services made a difference for you or helped you along the way?
After I arrived in Delaware, I got my very own personal nurse, named Sabree, with the Nurse-Family Partnership program.
Sabree was always there to encourage me that I could be a mom, no matter my doubts.
She really understands me. I can go to her, ask questions and get feedback. I've never had that before until now.
Sabree helped me learn how to take care of a baby for the first time. I had so many concerns about what to feed her and how to put her down to sleep. Nurse Sabree always had good information for me.
She listens to me when things get hard and tells me that I am a good mom.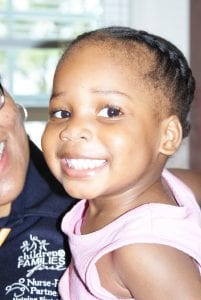 What were some of the challenges of being a teen mom on your own?
It was difficult finding a place for my baby and me to live.
After my beautiful daughter S'vanna was born, I had to find a new place to live. It wasn't going to work living in someone else's house with a newborn. My mother also decided to leave and move to Connecticut.
My nurse Sabree was there to help. She brought me a list of places and applications for low-income housing to get my own place.
I also had to find a job to save up money to be able to have my own place. I wrote my own resume with my nurse's help and got a part-time job on evenings (after school) and weekends to support my child.
Sabree showed me how to set a budget to make sure my daughter and I could buy what we needed.
This past January during my senior year of high school, I was finally able to move into my own apartment.
What more could have helped to make this time in your life easier?
It was stressful being on my own. It was just me taking care of a newborn around the clock. I wanted my baby's father to be there, but he lives in a different state and it's too expensive for him to travel to visit.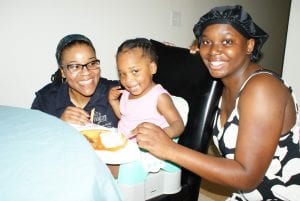 What are you most proud of?
I am most proud that I welcomed my baby, this blessing, in the world, and didn't give her up. My daughter makes me happy every day. I am proud to be her mom.
I want to have a better future for my child and myself. I have to do it. I have to do it and stay focused.
On June 1, I graduated from high school. I got pregnant when I was in the 10th grade and still made it out.
What advice do you have for other pregnant teenagers?
Remember why you started. Don't give up and find a way.
What are you looking forward to?
I am starting college this fall at Delaware Technical Community College and plan to take classes to study to become a registered nurse.
The national Nurse-Family Partnership program helps teenagers in poverty, pregnant with their first child, become the best moms they can be. The program is free for women that qualify and connects each expectant mom with her very own, personal nurse to give her expert information and trusted advice to guide her through pregnancy until her child's second birthday.
Pregnant women who are interested in connecting with a free, personal nurse can visit NFP to learn more. Nurse-Family Partnership has programs in 41 states, the U.S. Virgin Islands and many Tribal communities.