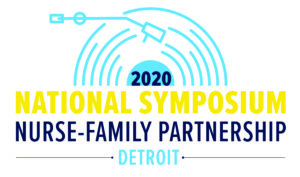 September 21-23, 2020
Detroit, MI
Symposium Update March 23, 2020
In light of COVID-19 considerations and concerns, we want to assure you that:
Planning is moving forward and, at this time, we expect to see your smiling faces in Detroit in September.
All speakers are on board.  We'll start to share info on session topics, speaker bios and CEUs soon.
Planning with the hotel continues – they're excited to welcome us, to feed us and to take excellent care of us.
All invoices are still due within the same 90 day window as always – for most of you, that due date is May 6, 2020.
Should you have any questions at all, as always, please reach out to NFPSymposium@nursefamilypartnership.org
The 2020 NFP National Symposium is sold out
Please join the waitlist if you're still interested in attending – use code NursesRock.  The waitlist is the only way to be notified if seats become available.
Looking for the Symposium schedule?  Click here!
PAYMENT & REFUNDS
Check out this one-pager with all the projected cost info you'll need
If you pay via credit card – your seat is immediately booked and guaranteed
If you request an invoice – you'll have 90 days to pay for your seat or it will roll over to the waitlist
If you register and then choose to cancel your registration later:
We'll refund all but $50 of your $399 registration fee
We cannot refund the service fees
No refunds will be extended if you cancel after July 1, 2020
Keynote Speaker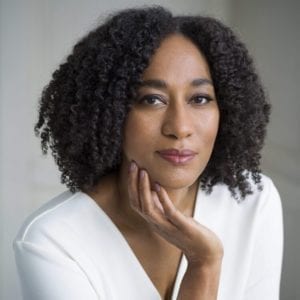 Introducing Bridgett M. Davis, an award-winning journalist, author, scholar and filmmaker, whose work focuses primarily on her hometown of Detroit. Her critically-acclaimed memoir, The World According to Fannie Davis: My Mother's Life in the Detroit Numbers, pays tribute to her extraordinary mother while unpacking the legacy and significance of the Numbers in African American communities. Her second novel has been adopted as a text for African American Literature, Women's Studies and Creative Writing classes. Davis is a Professor of Journalism and Creative Writing at Baruch College, where she serves as the Director of the Sidney Harman Writer-in-Residence Program. She is also the writer and director of the critically acclaimed, award-winning feature film, Naked Acts, which was included in "The 50 Most Influential Black Films."  Read More
TRAVEL INFO
HOTEL
2020 NFP National Symposium Host Hotel – Detroit Marriott at the Renaissance Center
We have negotiated special, discounted rates for a few hundred rooms at $201.25/night, inclusive of taxes and fees.  Use this link to book at that discounted rate for the Symposium dates: 9/21 & 9/22.  The nights before and after that are sold out for folks coming early or staying late.
Hotel Alternatives in Detroit
All within a 5-30 minute walking distance of the Host Hotel (Detroit Marriott at the Renaissance Center) in Detroit, MI 48243
Variety of price points, please choose what works best for your stay.
FLIGHTS
NFP has partnered with United Airlines for discounted flights to the National Symposium this year.
When you book flights to Detroit at this link and use the code: ZJAU309479 in the Offer Code box, you'll get 2-10% off your flight and NFP will earn flight credits to use for scholarship winners and other special guests.
Code & discounts only apply on flights to/from Detroit between September 15-29, 2020
You may call 800.426.1122 and book via the United Meeting Reservation Desk as well, booking fees are waived.  You'll still need that code: ZJAU309479
Click here to download complete info on booking United flights for the National Symposium
To help get you excited, inspired and ready for Detroit, enjoy this Spotify Motown Playlist!
Have questions? Please reach out to NFPSymposium@nursefamilypartnership.org
---
2019 National Symposium
Thank you for attending the 2019 Nurse-Family Partnership National Symposium in Nashville! It was wonderful to spend time together and connect. Hearing your stories and experiencing your passion and commitment first-hand inspires and motivates us! We hope all of you left Nashville feeling as excited about the future as we did. Enjoy this short recap video.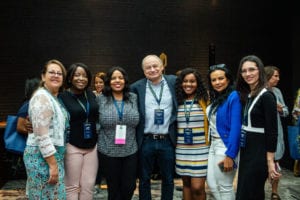 PHOTOS
The photographer did a great job capturing the fun and excitement of the 2019 Symposium – take a peek! 2019 National Symposium Photos