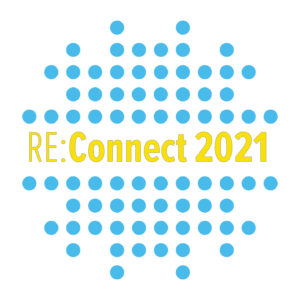 We're going virtual for the 2021 National Symposium
We're calling it RE:Connect 2021 and we can't wait to see you there!
While this decision was a difficult one to make, in many ways we know that this is best for our network, staff and the mothers and families that we serve.
To keep guests safe & socially distanced, the Seattle hotel is permitted to host gatherings of only 200 people – speakers, staff and attendees combined. That just isn't the impactful gathering we've come to expect at the National Symposium. We want to see as many of your faces as possible and for it to be a valuable experience for everyone involved.
We heard from you in December and only ~5.15% of you said your agencies would fund travel for in-person training this year.
By going virtual – EVERYONE can attend – we have no limit on the number of seats at our table and the virtual price point is accessible to more agencies. The National Symposium sells out every year and there are always disappointed folks on the waitlist. With a virtual event – everyone can play!
Please contact NFPsymposium@nursefamilypartnership.org with any questions.  
---
2020 National Symposium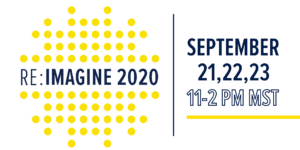 Out of an abundance of concern for health and safety, we did not move forward with the 2020 National Symposium in Detroit, MI. We pivoted to an all-virtual event – RE:IMAGINE 2020. A silver lining of moving to a virtual platform is that we had unlimited space, and unlimited tickets for the entire NFP network to attend.
RE:IMAGINE 2020 included interactive breakout sessions, exciting general sessions, approximately 8 hours of CEUs and some new & unique ways to connect with NFP nurses around the country. Education topics focused on strategies, frameworks and practice ideas to facilitate Nurse-Family Partnership implementation. Speakers rose to the challenge and joined us online – including our exciting Keynote Speaker – Bridgett M. Davis.
The 2020 NFP National Symposium By the Numbers:
1,404 people from 43 states across 5 time zones registered to attend RE:IMAGINE 2020 – that's double what we could have had in person in Detroit. This included 954 NFP Nurse Home-Visitors, 217 Nurse Supervisors, 55 Administrators and 96 NSO Staff.
1,136 attendees downloaded the Whova app – and then got to chatting with each other!
500 Survival Kits packed up and mailed out to the first 500 registrants to jump on board for this year's virtual option (that's 50,000 pipe cleaners for anyone who's counting…)
26 expert, engaging, entertaining, and enthusiastic speakers joined from their living rooms and basements to educated and enlighten us.
Thank you to all our Sponsors for their generous support of the 2020 NFP National Symposium.
Goal Mama, Happy Family and AmeriHealth Caritas.
---
2019 National Symposium
Thank you for attending the 2019 Nurse-Family Partnership National Symposium in Nashville! It was wonderful to spend time together and connect. Hearing your stories and experiencing your passion and commitment first-hand inspires and motivates us! We hope all of you left Nashville feeling as excited about the future as we did. Enjoy this short recap video.
The 2019 NFP National Symposium By the Numbers:
Attendees from 31 states
262 NFP Nurse Home Visitors
92 Nurse Supervisors
31 Administrators
15 Full Scholarships
5 Tenacious Caregiver Awards
57 NSO Staff
…537 fruit kabobs, 870 Nashville Hot Catfish Sliders and 487 red velvet cups!
The Symposium offered rich educational opportunities:
15 Breakout Sessions, including; Deepening Reflective Practice, Dads and NFP, Responding to Intimate Partner Violence in Practice and much more.
General Sessions on Nurstory, Goal Mama and Maternal Mortality were inspirational and thought provoking.
The Keynote Address, by Rear Admiral Sylvia Trent-Adams, PhD, RN, FAAN, was given to a packed room eager to learn about her work to improve access to care for poor and underserved communities. Rear Admiral Trent-Adams is the highest ranking nurse in the country and one of the top public health leaders in the nation.
Thank you to all our Sponsors for their generous support of the 2019 NFP National Symposium.
Genetech, Medela, Happy Family, Athena and AmeriHealth Caritas.
---

2018 National Symposium
After a five-year hiatus the Nurse-Family Partnership National Symposium relaunched in Denver. Thank you for attending the 2018 National Symposium. We sincerely appreciated you coming to Denver to share several days with us!