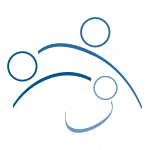 Nurse-Family Partnership
Mission
Nurse-Family Partnership positively transforms the lives of vulnerable babies, mothers and families.
Vision
A future where all children are healthy, families thrive, communities prosper, and the cycle of poverty is broken.
Position Description
As a member of the philanthropy team, the Carolina's Philanthropy Officer will support the fundraising goals of the National Service Office for Nurse-Family Partnership and contribute to the success of the organization's multi-year Vision to Scale Plan. More specifically, the position is responsible for planning and implementing strategies to build a diverse constituency of support within the state for the organization both nationally and locally. The geographic focus for the position is on North and South Carolina. The Carolina's Philanthropy Officer works closely with the North and South Carolina program and Fund Development teams and reports to the Director of Regional Development.
Success will require a seasoned fundraiser and capable leader adept at building and sustaining fundraising efforts in new philanthropic markets, who performs well under pressure and in a dynamic environment as part of a maturing fundraising program, and is excited to contribute to an aggressive plan at a growing national organization. This position will be based in Charlotte, North Carolina.
Download the job announcement to see full details of this position
Your Privacy: Nurse-Family Partnership is committed to maintaining the privacy of job applicants. The information you share with us is sent only to appropriate parties within the Nurse-Family Partnership National Service Office or Nurse-Family Partnership implementing agencies, and is never shared with outside organizations.